Dear Viking Customer,
Viking Engineering and Development's (Viking) top priority is the health and well-being of our employees, community and customers. We are committed to continue to work together with our employees, our sales teams, our partners and our customers as we navigate this situation with these overall goals in mind.
Viking is Operating
Viking is currently building machines, shipping parts & supplies installing and servicing machines and our call center is ready to take your calls. Call Center hours are Monday-Friday 7:30AM – 4:30PM CST at 1-800-545-5112.
Shelter in Place – Viking a critical business, will remain open.
If your state, or the State of Minnesota issues a "Shelter in Place" directive, Viking will continue to operate as a critical business under the CISA – US Department of Homeland Security guideline "Manufacturers and distributors (to include service centers and related operations) of packaging materials, pallets, crates, containers, and other supplies needed to support manufacturing, packaging staging and distribution operations."
Travel & Service Guidelines
Using information from the United States Center for Disease Control and Prevention (CDC) and the World Health Organization (WHO). Viking has the following guidelines in place for installation of new equipment or line down requiring service. Our Service Team will reach out to you prior to the visit to confirm the below:
We ask that the Viking Technician has a single point of contact which will be identified prior to the visit.
Verify that the individual has not traveled internationally in the last 14 days.
Verify that they have not been in close contact in the last 14 days with any individual who has been diagnosed with COVID-19 or has shown symptoms (fever, cough, difficulty breathing). Close contact meaning providing care for or living with.
If the individual is feeling sick (fever, cough, difficulty breathing) our technicians will not be allowed entry your facility.
Limit the interactions with our technician to just the single point of contact

who is responsible for communication and training

within your organization.
Maintain a 6' distance from the tech at all times
Updated Information or Changes
We will leave these guidelines in place until further notice. Please let me know if you have any guidelines set in place by your Corporate Office that would not allow technicians to travel to your plant whether that is for a service or an installation.
Thank you for your understanding during this time. Please contact me if you have any questions.
Sincerely,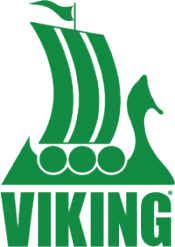 Kurt Larsen
President & CEO